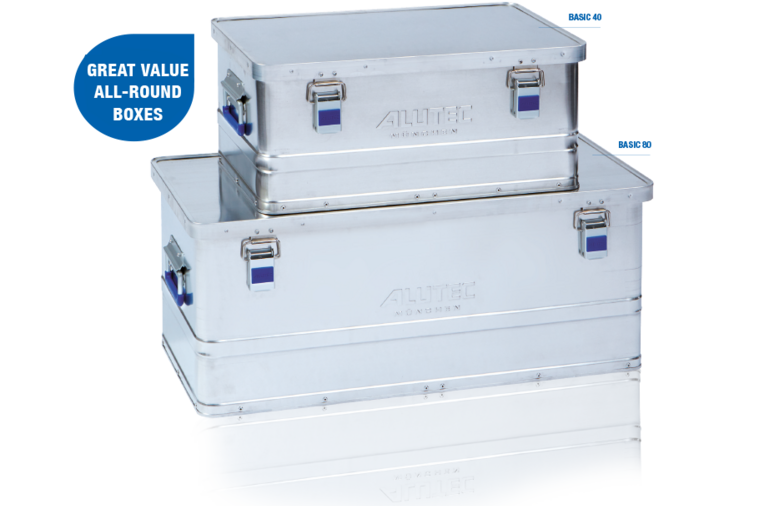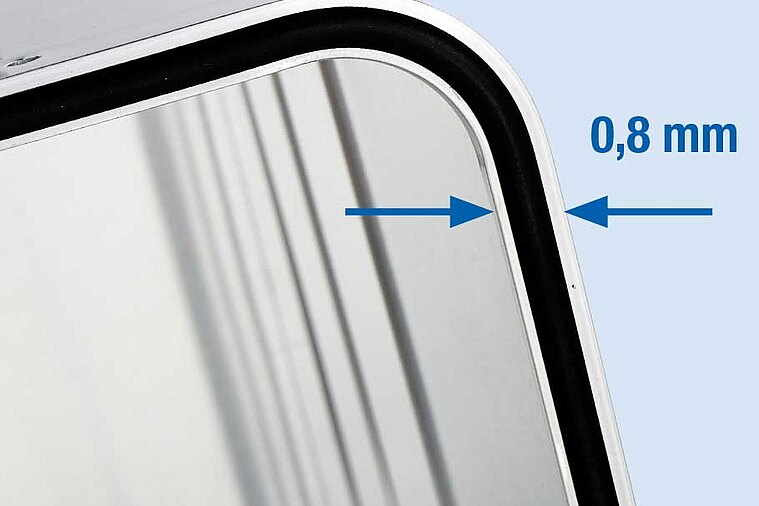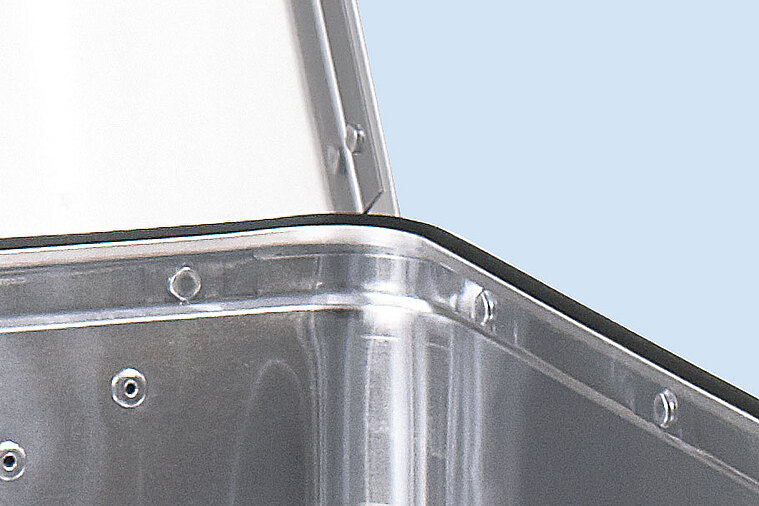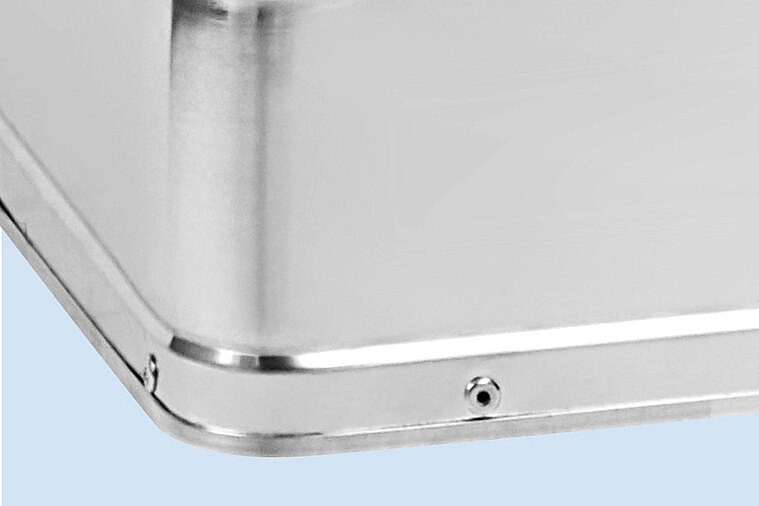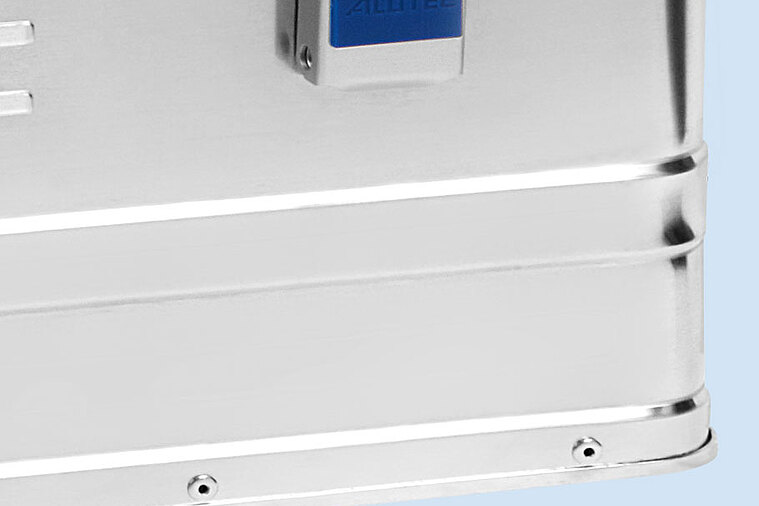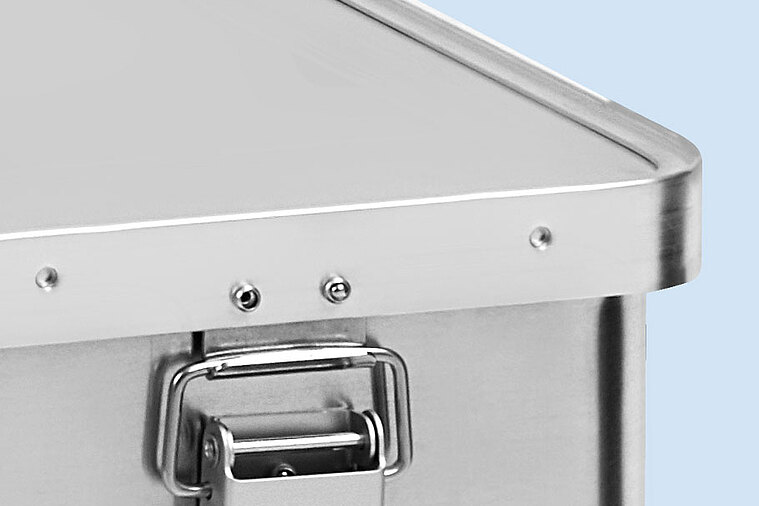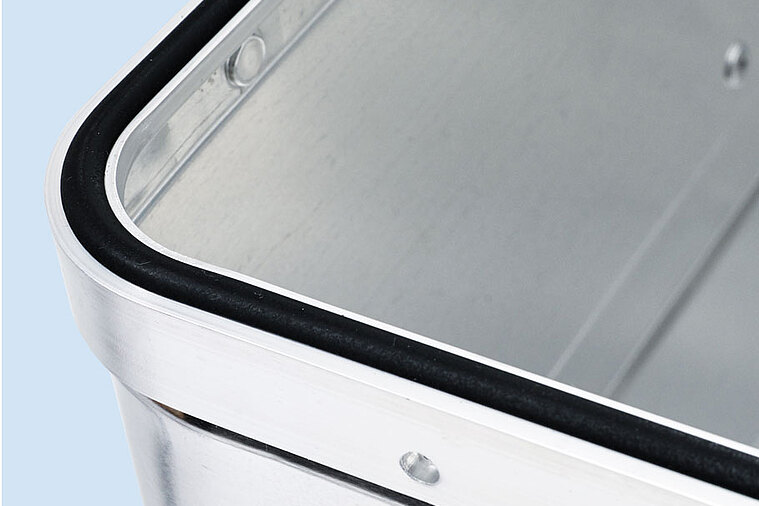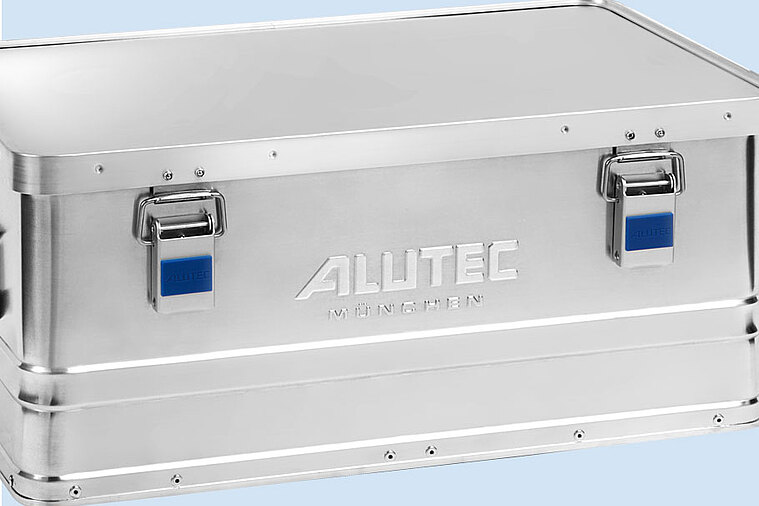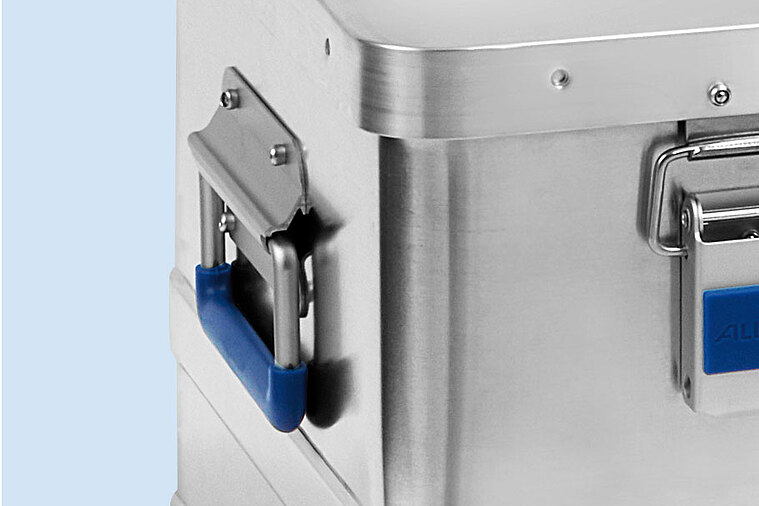 BASIC
BASIC-Aluminiumbox – der perfekte Transport- oder Aufbewahrungsbehälter
ALUTEC MÜNCHEN aluminium boxes of the BASIC series with 0.8 mm wall thickness are perfect for all kinds of storage,
at home or in leisure time when something needs to be transported. Whether tools, garden utensils or leisure equipment – there is hardly anything for which the BASIC aluminium boxes are not the perfect transportation or storage containers.
---
---
Light, sta­ble, cor­ro­si­on, wea­the­ring and tem­pe­ra­tu­re re­sis­tant made of 0.8 mm thick high-grade aluminium
Stable, wide-opening hinged cover with tethers
Rein­forced by alu­mi­ni­um pro­files on box and lid
Shock-pro­of and di­men­sio­nal­ly sta­ble due to em­bos­sed cir­c­um­fe­ren­ti­al cre­a­sing
Stackable to save space due to frame projection on lid
Dust and splash-wa­ter pro­tec­tion by re­pla­ce­able, dura­ble rub­ber gas­kets in the frame pro­fi­le.
Robust, aluminium toggle fasteners with hole for seals, padlocks or cylinder locks. Prepared for mounting cylinder locks (accessory).
Ergonomic, self-folding safety handles with durable, non-slip plastic cover
---
Cylinder lock
The cylinder lock can easily be retrofitted.
Lock with two unique keys
Art.-Nr. 31001
Set consisting of two locks and two identical keys
Art.-Nr. 31001 V
Set best. aus zwei Schlössern und zwei Schlüsseln gleichschließend

Art.-Nr. 31008
---
Typ
Art.-No.
Inner mm
(L x W x H)
Outer mm
(L x W x H)
Volume
ltr.
Weight
kg.
Basic 40
10040
535 x 340 x 220
560 x 370 x 245
40
2,98
Basic 80
10080
750 x 355 x 300
775 x 385 x 325
80
4,18
Clearance dimensions approx. 20 mm less than interior dimensions. Subject to technical and visual changes.
---
More aluminum boxes from ALUTEC